Are you frustrated with the lack of traffic to your blog …?
Are you frustrated at finding out yet another guru strategy didn't work as promised …?
Are you frustrated at writing blog posts nobody reads …?
Are you just frustrated with not getting anywhere with your blog? Frustrated with watching your dreams of making something that mattered to people, something that meant you were worth something, that meant you were giving people something special dissolve through your fingers?
If you are, you've come to the right place.
Welcome and Hello!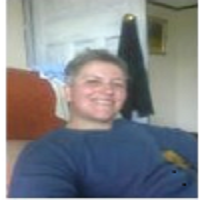 I'm Tom Southern. I from the U.K. (hence my weird spelling sometimes ).
I live in a semi-rural spot in the county of West Yorkshire, near the village of Haworth, where the Bronte sisters lived and wrote their novels, including Wuthering Heights and Shirley.
My mission is to give you strategies that work. No matter how limited your skills. You'll get strategies that work. In real life!
If you've been struggling to get traffic. If you've been struggling with trying to get all those guru-squad strategies to work, and either thinking that it's your fault they're not working, or realising that those guru-squad strategies are mostly worthless, then I can help you.
Here's how …?
Since the end of 2012 or thereabouts, I've made some great blogging friends and mentors who share my content and help me get noticed and recognised online.
You can discover how I've achieved this in this guest post I wrote for Firepole Marketing: Online Networking: The Little-Known Problem That's Sabotaging Your Chances of Connecting With Influential Bloggers.
You'll see from the 8 steps I talk about in this guest post that I don't follow the usual guru-squad advice.
My techniques have been described as "fresh" and "a pleasure to share" by some awesome people like Corbett Barr and Mark Hermann.
I can write too. Blogging superstar "His Royal Awesomeness" himself, Jon Morrow , former Associate Editor of Copyblogger and now owner and founder of his own blog, BoostBlogTraffic.com, described my writing as "excellent". I've written for FirepoleMarketing.com and OnlineIncomeTeacher.com.
Shane Arthur editor of Jon Morrow's Guestblogging cource said my copywriting would make "Makepiece, Caples and Schwartz proud".
I work hard to create writing that gets this sort of response. Writing doesn't come easy to me. I have mild dyslexia. It also affects my ability to read (which is why I love audiobooks!).
And while still an unknown blogger, I got invited to write content for influential blog Firepole Marketing's flagship course, Audience Building Masterclass.
All this is a far cry and a 1000 miles from those 3 failed blogs of mine; the frustration, the disappointment and thinking I wasn't cut out for this blogging lark. And that I should just bite the bullet and stick to the day job that was swallowing whole my energy and creativity.
I've had 3 blogs fail.

I started online in late 2011. Persuaded by the simplicity of setting up and making money online, I followed advice of experts that turned out to be flawed.

Turns out stuffing your content with keywords and spamming people for links doesn't work. In fact, it's just quick-fire route to getting your site banned by Google. Not to mention annoying the Hell out of people.

And, to be honest, it didn't feel right. Keyword-stuffing content doesn't do much for you if you want to write anything worth reading. Or anything you feel good about.

Result? No traffic. No readers. No money. I gave up and let my blog fade away.

Sound familiar?

Yes, it's frustrating as Hell, isn't it?

But others seemed be getting traffic and readers and making money. They said they were anyway. So, I tried a second time trying a different niche. And got pretty much the same results.

And a third time.

Frustrated and disappointed, I nearly gave up, thinking blogging wasn't meant for me.

But, I couldn't get passed the idea that there were people who did seem to be making blogging work for them. I couldn't work out how because as far as my experience went, keyword research, optimising my content for search engines and waiting for Google to find me, just didn't work.

There had to be another strategy. One that nobody seemed to be talking about. At least, not where I'd been looking so far.

And you know what? There IS another strategy.

So Why Another Blog About Blogging?

Traffic Smart Marketing is my forth blog. It's the result of what I discovered about this other strategy and to make it work.

It's about what I've learnt (and am still learning) from real experts, influential bloggers with their popular blogs that attract hundreds of thousands of readers every day.

Traffic Smart Marketing is about giving you strategies that work. Strategies that actually do drive traffic to your blog, that actually do get you noticed and recognised for your know-how, skills, talent and creativity.

Yes, I've been studying how the few truly successful bloggers do it and what I've learnt (and am still learning) I'll be sharing with you here.

Traffic Smart Marketing is another blog about blogging because I want to stop your frustration and disappointment with not getting results you want or were led to expect by the guru-squad.

With Traffic Smart Marketing you'll discover what it takes to really make blogging work. Both as an opening to the kind of lifestyle you want to live and as a business.

Be prepared. For these strategies to work they need you to be open to putting them to work for you. I'll be here to help you do that.

The Ugly Truth Nobody Really Talks About

If you want to get traffic to you blog then stop wasting time on researching keywords and optimising your blog …

And stop trying to make your "design search engine friendly" …

And trying to figuring out the difference mega tags and meta tags, H1 tags and…

Stop stressing about getting your design just so …

And yes, stop trying to write great content.

And stop spending hours on Facebook, Twitter, LinkedIn, Pinterest, sharing links …

Because nobody cares!

Nobody is listening.

Nobody gives a damn if your site looks good.

(I know this only too well from going through the horrible experience of having a blog for 3 months and getting only one comment and that was from a spammer. No fun at all.)

People don't care how great your content is. Or how optimised your blog is. Or how many hours you've spent researching those keywords.

Trying to make them care, or trying to get them to notice using these kind of tactics is just going to keep frustrating you until you give up, full of disappointment, despondency and feelings of failure.

Why don't they care? Because they don't know you exist. They don't have a reason to care about you (yet). They don't know you exist because nobody is talking about you.

Nobody is telling them how great your content is, or how awesome your writing is, or how much your products or service rock. Nobody they already trust and love listening to. Nobody they know whose courses or books they love buying is writing about you.

Nobody.

Except you.

And they don't know who you are (yet). Trying to tell them on your own is just wasting your time, dooming yourself to frustration and setting yourself up for failure.

Instead, try this …

Stop writing content. Yes, stop. Why? Because nobody's reading it (or at least, not in the numbers you want to have reading your blog, right?)

Stop wasting time on social media sharing links nobody's interested in. Stop worrying about your blog's design. Stop wasting time on search engine design (SEO).

Stop doing all these things.

They don't work for new blogs (or blogs that aren't getting loads of traffic, or have loads of readers already).

What you need is a strategy to get known.

A strategy to get those people your potential readers are listening to now to talk about you.

You need to get them to recommend you as someone their thousands of readers should be reading too, someone they should be following. And you need to get them to talk about and recommend your product or service.

You need influential bloggers to help you get noticed and become influential in your own right.

Time To Say Good-Bye To Guru-Squad Junk and Get Traffic-Smart

And you can't do this by wasting time on SEO, or writing content nobody reads, or designing and redesigning a pretty blog, or by sharing links to content nobody wants to read.

You do it by getting smart. Traffic smart.

Getting traffic smart is about recognising that not all traffic is useful. Some (or even most of it where you're concerned is almost worthless). The traffic that counts is the right kind of traffic for your blog topic.

You need to concentrate on getting the right traffic.

These are people already looking for what you're offering on your blog.

These are people already reading other blogs in your topic because these people aren't window-shoppers like the people typing in searches into Google.

These are people already looking for you.

Search engines like Google aren't going to send these people to you (not unless you're prepared to wait and run the risk of frustration and invisibility finding you first.) because you're not influential enough.

They'll come because influential bloggers, you know, those popular bloggers they're already reading, already paying attention to, will send them to you.

But these influential bloggers won't just send them to you because you've got a blog and write great content or because you're an expert in what you do. They'll send them to you because you've taken time to prove you're worth it. You care about others (not just them and their links to your content). You create and cultivate genuine relationships with them, friendships even.

There's a way to create and cultivate these kinds of friendships with influential bloggers.

And that's what I want to teach you here at Traffic Smart Marketing. I want to teach you how to make your blog work (finally) by getting noticed by individuals who can send you real traffic. The right kind of traffic. Traffic that turns into your readers, subscribes to your email list to hear more from you, and who buys your products and services.

This is what Traffic Smart Marketing is all about.

If you've been struggling to get traffic, struggling to get all those guru-squad strategies to work and getting nowhere, believing it's your fault, or that those guru-squad strategies are worthless, then you've come to the right place.

Let's face it. If you're still here reading this it's because you really want more traffic, right?

And because you want to stop being invisible. And because you're sick and tired of working hard, spending what little free time you have, creating a blog that you care about and wanted to make matter to people, only to end up frustrated, disappointed and wondering "Why me?" Why isn't anyone interested in what you have to say, or in what you have to offer?

Well, this changes now. Right? Are you ready to start making that difference you've always dreamed of making? - if you want to and you're ready to put in the work.

If you are then here's what to do now …

If you've got any questions leave a comment below this posts now. I'll respond. I love hearing from readers.

Blogging can be frustrating and disappointing.

Or it can be a lot more simple and rewarding and create the kind of life you've been promising yourself for years.

It's up to you.

Are you in?

---

Disclaimer: Sometimes I might link to products on Amazon (for example, books I like and think you'll like too) in my blog posts and also use affiliate links. I'll only recommend stuff I've bought and got value out of myself. I won't try to promote crappy stuff to you.